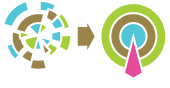 Structured Finance Perspectives
ABS Research and Industry Analysis
Structured finance industry research and insight into the practices and operational requirements of institutions investing in ABS, MBS and CDOs.
Trends in Loan Level & Collateral Performance Data
Structured Finance Perspectives | Jan 2013 (Download)

115 structured finance investors responded to our latest survey about the use of loan level data and collateral performance data in the analysis and surveillance of ABS, MBS and CDO investments.

Due Diligence Implementation Guide for ABS Investors
Structured Finance Perspectives | Jan 2013 (Download)

This is a reference guide for the implementation of due diligence best practices, delivering a consolidated view of market guidance provided by the Basel Committee, the European Banking Authority and the American Securitization Forum.

It identifies the practical aspects of portfolio management, risk oversight and operational control highlighted in the US Market Risk Capital Final Rule, EU CRD, Solvency II and the AIFMD.
Trends in ABS, MBS & CDO Market Pricing
Structured Finance Perspectives | Jun 2012 (Download)

Over 100 structured finance investors responded to our latest survey about secondary pricing methods in the ABS industry.

Dealing with Securitization Data
Structured Credit Investor | Jun 2012 (Read..)

Principia & Prytania Investment Advisors discuss data and operations challenges as investors in ABS look to analyze and manage an ever growing data set for securitizations. What can investors do to address the challenges and how can they best leverage the sea swell of information?
Investor Due Diligence Comes into Focus
Structured Finance Perspectives 2011 (Download)
Structured Finance Perspectives 2010 (Download)

Over 650 ABS market professionals took part in Principia's ABS investor due diligence surveys. The results reflect increasing optimism and highlight best practices that must be adopted to address regulatory due diligence requirements set out in global capital requirement regulations.

Regulatory News for Structured Finance Investors (Read...)

This page is updated with some of the latest regulatory reports impacting structured finance investors.

Includes details on the investor focused aspects of Basel II.5, Basel III, EU Capital Requirements Directive, Dodd-Frank, Solvency II, the AIFM Directive and REG AB II.