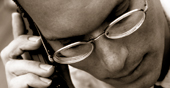 Events
Events 2011 to 2013
Meet Principia at the American Securitization Forum
Aria Resort and Casino, Las Vegas | Jan 27-30 2013

The Principia team will once again be in attendance at the annual meeting of global structured finance professionals. As usual we will be taking part in panel discussions about the future of the industry and demonstrating Principia's Structured Finance Platform at our booth.

To arrange a meeting, please contact us: info@ppllc.com




Global ABS 2012 (More...)
Brussels | Jun 12-14 2012

Principia exhibited and spoke on a panel about the innovations in securitization data at the major EU conference for the ABS industry.
American Securitization Forum 2012 (More...)
Las Vegas | Jan 22-25 2012

Principia is exhibiting its deal and portfolio analysis, risk surveillance and operational workflow platform for fixed income and structured finance investors at ASF.
Global ABS 2011 (More...)
Brussels, Belgium | Jun 14-15 2011

The premier European securitisation event took place in Brussels in 2011. Principia's Douglas Long featured on a panel focused on practical considerations around the implementation of Article 122a of the EU Capital Requirements Directive.

Principia demonstrated its Article 122a investor due diligence solution at the show.

Principia at ASF 2011, Orlando (More...)
Marriot World Center | Feb 6-9 2011

Principia is a sponsor of the largest conference for the securitization market once more. During the event we will be demonstrating our Software-as-a-Service portfolio and risk management platform.

We welcome the chance to meet you in person at the event. If you are attending and would like to find out more about Principia and our investor due diligence platform for structured finance please contact us to secure a demo.

Event History