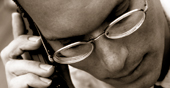 In The News
Media Coverage Archive
The following is a collection of press mentions and contributed published works in the trade press by Principia prior to 2009.

Dec-08
The Big Interview

"The barrier to entry for people who need to manage these products has changed across the board. The move to on-balance sheet management has broadened our market considerably: credit investment desks within bank treasuries, opportunistic distressed debt funds and insurance companies with investment portfolios they need to manage. Before they either relied on internal development - databases they built themselves - or their existing treasury systems. The market needs what we've been providing for years."


Dec-08
ABS Settles its Accounts

…those who are in structured finance for the long term desire more transparency in valuations, and [Principia's] latest platform provides the means to bring all the necessary data sources together to best assess fair value and generate appropriate accounting. And it's a challenging task.

"The future will dictate that structured finance managers need to have much greater flexibility to report on the valuation of their securities effectively."


Dec-08
One Last Roll of the Dice

"The key is going to be educating your management, getting comfortable, having the right controls and risk processes put in place."


Nov-08
Preparing to Pounce


Principia is one vendor that has updated its offering in an attempt to address such demands, by introducing Principia SFP V6. The offering is expected to be implemented by a range of organisations - managers within bank treasuries, off-balance sheet operations and investment funds, and especially those that have to quickly adapt themselves to the new environment.

Nov-08
Principia Wins Technology Innovation Award

"Principia's operational processing platform is designed for structured finance institutions who are required to have on-demand sophisticated portfolio management and portfolio risk reporting for their structured credit investments..."


Aug-08
Seeking Sophistication

"But investors will not be given mandates to invest in this area unless they have the appropriate controls and sophisticated risk management techniques in place."


Jul-08
Are Rating Agencies Covering up Their Oversights?

"... there will be general acceptance of ratings but investors will also increase their scrutiny and ramp up their own internal surveillance of the products they buy."
Jun-08
CDPCs Flourish in Hard Times

"Systems must handle the operating manual designed with rating agencies - what they do and how - integrating in compliance, and rating agency and internal management reporting needs."
Jun-08
Credit: Where it's Due

"The key thing that people are going through now is differentiating between those structures that have been hurt versus those that have the stability to continue through the rough market."
Jun-08
Storm Clouds Clear Above Europe

"The aim is not just to remove the operational risk of manual operations in the trade lifecycle, but also to ensure that human element is enforceable and that senior management can check on the status of the structured finance portfolio. "
Jun-08
Inside Guide: Credit Derivative Product Companies

" Effective capture and storage of data in such a way that it can be used to ensure compliance with trading limits and operational guidelines is at the heart of a CDPCs operational requirement."
May-08
Life After Leverage

"You have to have the systems, staff and knowledge to manage these products if you buy them directly. "
May-08
Legal Spotlight

"..service providers like Principia Partners have begun to offer products to these investors to enable them to more closely monitor cashflows, valuations and amortisation events."
May-08
CDPCs Bring Some Liquidity to the Market

" Consequently, some CDPCs are providing high levels of transparency in portfolio reporting in order to reinforce their counterparty credit worthiness and their triple-A credit rating."
May-08
Back to Basics: Asset Portfolio Management


" The only way to manage this change effectively and make the most out of new opportunities will be to have a strong and flexible operational infrastructure securely in place. "

Apr-08
Getting off track

" For banks that have more assets on balance sheet, there will be an increased push to securitise products through a single, consistent portfolio, which will make it easier for them to look at and manage overall exposures in a consolidated way. "
Mar-08

Shortage of supply in the structured finance business?

" The intensive operational challenges in managing these structured finance portfolios are compounded by the increased surveillance and risk oversight being performed by internal management. "

Mar-08
"... sponsors that need help managing risks attached to assets from troubled vehicles they took onto their balance sheets. "
Mar-08

ABCP Begins to Thaw

"… the levels of transparency, risk management, IT infrastructure and sponsor support that issuers have historically demonstrated would be indicative measures to their prospects of participating in the market of the future. "


Feb-08
Transparent Approach To Structured Finance

" ... moving the market towards increased risk management and surveillance of structured finance portfolios, whether on or off balance sheet."
Feb-08
Pushing for Transparency: The Key to Luring Investors and Abating the Crisis

"So for an investor, it is really about integrating the multiple data sources into a single way of managing their portfolio."
Feb-08
Back to Basics

" That might involved a move from a market value structure into a cash flow structure."
Jan-08
Transparency In Sight

"... will push more players to make a firmer commitment to improving systems, compliance, standardisation and increasing the level of detail provided to the investor base."
Dec-07
CDO Boom and Bust

"... there will have to be an increased level of transparency and surveillance coming from dealers and data providers as well as increasingly sophisticated portfolio management software products for investors."
Dec-07
Moody's Warns Over Ratings of Some SIVs
Nov-07
Talking Point: End of the Acronym?

We are certainly working through an extraordinary period, influenced by the current liquidity crisis

Nov-07
Hard Choices

Long notes that a possible restructuring scenario could see a third party coming to repay the debt to the commercial paper investors
Nov-07
Rescue Plan Faces New Pressure
Oct-07
Double-edged sword

" The current market environment has underscored why the CDPC business model works"
Oct-07
Navigating ABCP

"[in SIVs] ... there will, without doubt, be structural and rating methodology changes."
Aug-07
Off Balance Sheet Woes Raise Wider Concerns

"SIVs are differentiated from conduits and other structured products because by design they are never forced into rapid sales of assets and always have options. If they need to deleverage, they can do so in a slow, controlled and orderly manner."

Jul-07
Smooth Operator

" ..Principia SFP package as a "complete end-to-end processing" solution. It offers portfolio management – modelling assets, liabilities and hedging derivatives on a single platform; cashflow and exposure analysis, with a suite of liquidity and sensitivity analysis; and an operations and administration platform, including rating agency reporting."

Jun-07

Move over CDOs.. SIVs are coming of age

"... the SIV is a combination of all the structured finance vehicles that have come before it."

May-07
Force of Nature (SIVs)

"Rating agencies are building on their expertise and making the market more transparent, software is becoming more widely understood and effective, and there is increased acceptance of these structured among the investor base."

Apr-07
Principia Rolls Reporting, Accounting Software for SIVs, SACs

"...this software helps the SIV model become more standardized from a rating agency perspective, and will allow them to reach the market quicker. "It's still an expensive process, and there are hurdles, but the quicker you can ramp up, the better-it's a real time-to-market thing."

Apr-07

More SIVs to come

" ..innovation will come in the capital structure or capital model and the increased size of the deals."


Apr-07
SIV Market Remains In Good Health As New Vehicle Launches

"When you look at the early SIV world, it was driven by bank-sponsored SIVs." "Nowadays, investment managers and asset managers are involved too." "... the investment managers and asset managers see SIVs as an alternative vehicle that they can work with, and in some instances, they are CDO managers who are looking for diversification."

Mar-07
CDPC + SIV = a longer, inevitable acronym

"The lines are blurring. So you've got SIVs that are now going long and short credit, you've got CDOs using SIV techniques, and you've got CDPCs very much involved on the structured credit side."
Mar-07
Table Set for Increased SIV Activity

"...there can be hurdles in setting SIVs up, but once they grow they are an effective business strategy. In this environment, SIVs are attractive because they are efficient in terms of their use of capital."

Jan-07
CDPCs Strive to Reach the Tipping Point

Companies specializing in writing insurance on credit default are starting to gain traction in both the US and Europe, answering a need for more methods to disperse risk in the rapidly growing derivatives market.

Dec-06
Credit Product Companies Are In Vogue

Established as experts in the thriving business of selling protection on corporate defaults, these special vehicles - referred to as CDPCs - boast triple-A ratings, their own management boards and extremely high leverage potential.

Oct-06

"The possibilities are endless"

Principia Partners provides the new generation of buy-side firms specialising in structured finance with a technology solution that enables them to manage their entire operational infrastructure.


Aug-06

Repacking a Punch
"Where people thought SIVs would make real progress on the synthetic side, CDPCs have come along and stepped in that arena aggressively."

May-06
Credit risk: Structured investment vehicles

SIV-Lites are the latest structured finance vehicles to hit the market, combining aspects of both CDO and SIV technologies.


Apr-06
Credit derivatives: A new breed

"The elite ranks of credit derivatives product companies are set to grow, and the newcomers are establishing vehicles that will be more flexible in their approach to taking on credit risk."


Feb-06
"There has been a cross-pollination of ideas in structured finance. Firms are adopting commercial paper techniques in their CDO business. Sophisticated leveraging techniques used in the SIV space are being adopted in the conduit and CDO market. Similarly, convergence on the technology side is driving the creation of hybrid structures."

Nov-05
PRODUCT LAUNCH Principia enhances ABS/MBS capability with Intex integration

"The integration with Intex runs through the core of the Principia application, the vendor says, enabling a consistent view of historical and projected cash flows throughout the system: front office positions, risk or operations/accounting. It also ensures consistent valuation across all asset classes, applying Principia's valuation models for ABS/MBS instruments and their associated hedging derivatives."


Aug-05
"A portfolio management system that can manage both sides of the balance sheet along with vanilla and complex derivatives throughout entire product life cycles will offer significant time and cost-saving advantages."

Jun-05
"They're becoming what some call credit-derivative trading companies or credit-derivatives vehicles," says Douglas Long.

Jun-05
"The framework [structured finance operating company] is intended to address demands in the industry for a unified platform that provides deal (portfolio, credit and liquidity) management in conjunction with automation of operationally intensive administrative tasks such as compliance reporting, accounting and maintaining an audited operating policy."
Jun-05
"...structured finance operating vehicles are able to maintain strong processes through using systems such as those that Principia offers."

May-05
Pakistan's United Bank deploys Principia derivatives management system

" ...is the first of its kind: a straight-through-processing derivatives risk management system installed in Pakistan…"

Feb-05
"Essentially these are groups of five to ten people managing everything from deal capture of their assets and liabilities to hedging up all their market risk and FX risk."

Feb-05
Banquo licenses Principia System

"In the current credit market the ability to be able to incorporate proprietary ways of managing and viewing credit within a single credit portfolio management solution is critical."


Jan-05
Start-up Eyes CDO Management

"...Principia is ideal for because it allows a small firm with limited staff to be more efficient in dissecting complex structures."