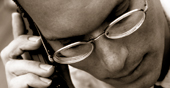 Press Release
Survey Reveals the Heavy Burden ABS Investors Carry in Managing Cashflow and Waterfall Models
New York, NY – Sep 17, 2013 - Principia Partners, the leading software provider for the portfolio management, risk and operational control of structured finance investments, today announced the key findings of a survey focusing on ABS, MBS and CDO investors' use of cashflow and waterfall models. The full results show that, while the growing commoditization of issuer reporting, collateral performance and loan level data has benefitted the modeling of cashflows, it is not enough to lighten the burden investors carry when building and managing cashflow and waterfall models.
100 structured finance investors from 62 organizations took part in the Q2 2013 study. The results confirmed that most investors are juggling several different modeling methods and/or providers and as a consequence, integration issues are commonplace. For example, over 50% of investors are using more than one method for obtaining or modeling cashflows and for those using commercially available models, over 66% are using two or more providers.
Respondents expressed frustration with the amount of integration they face and the criticality of ensuring the accuracy of the models they use. This finding aligns with the degree of consolidation and the investment in expanding asset coverage by commercial waterfall model providers.
Unlike the reported use of waterfall models, the survey also shows that only 35% of investors rely on commercial prepayment and loss models. However, the greater access to current and historical loan level data in the US makes a notable difference: US investors reported using commercial models almost twice as often as EU investors (45% US to 25% EU).
"Cashflow models are at the very heart of understanding the future behavior of structured finance transactions. Pricing data and key performance indicators, along with loan-level detail, definitely provide much-needed support for these activities. However, without the underlying cashflows, they tend to be more preventative measures rather than proactive ones. Bringing all of those together, in a way that is consistent, reliable and automated is critical to successfully managing a large portfolio" stated Douglas Long, EVP Business Strategy at Principia. "With so many pieces and methods employed, doing the work necessary to unify investment analysis with risk management on a single dedicated infrastructure is the only way to place attention where it is meant to be: fully focused on investment management and due diligence."
The full survey results, including a breakdown of the methods and providers used by investors for ABS, MBS and CDO cashflow and waterfall modeling can be found here: http://www.ppllc.com/ABS_Investor_Research.htm
This is the third survey conducted by Principia focusing on the operational demands of structured finance investors. The first study, "Trends in ABS, MBS & CDO Market Pricing" explores investor's use of secondary market pricing data. The second, "Trends in ABS, MBS & CDO Loan Level & Collateral Performance Data" investigated the approaches and level of detail investors go to when analyzing their securitization exposures. Both of these earlier reports can also be found on the link above.
About Principia Partners
Principia Partners LLC (Principia) provides a comprehensive single platform solution for the end-to-end management of structured finance investments. Global financial institutions and independent asset managers have used the award winning Principia Structured Finance Platform since 1995 to unify investment analysis, portfolio management, risk surveillance, accounting and operational control across the breadth of structured credit assets, fixed income investments and complex derivatives.

For nearly 20 years, Principia's mission has been to help investors independently address the deal specific investment and cashflow analysis, valuation, risk management, reporting and due diligence requirements of structured credit investments and portfolios. Principia's dedicated support and continued development of functionality for structured finance instruments is accompanied by a proven and fully integrated derivative valuation framework. This overall credit investment and market risk solution delivers the robust backbone necessary for deeper investment analysis, proactive risk surveillance and operational control across the credit investment business.

Principia is based in New York, with an office in London and a technology center in Conshohocken, Pennsylvania.
For press information contact:
Douglas Long
Tel: + 44 (0) 20 7618 1350
Email: long@ppllc.com