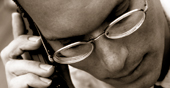 Press Release
FHLB Topeka Further Strengthens Derivatives Analytics with Principia
New York, NY – Dec 5, 2012 – Principia, a leading software provider for derivatives market participants and structured finance investors, today announced that the Federal Home Loan Bank of Topeka (FHLB Topeka) has signed up to access Principia's web-based derivatives valuation and risk analytics platform.

Principia's hosted web platform provides banks with access to a proven, multi-curve enabled platform for independent derivatives valuations, investment stress testing, risk management and financial reporting. The solution captures the subtleties of OIS discounting, including OIS curve construction, dual curve calibration, tenor/basis swap OIS-based curve adjustments, and the integration of OIS discounting into volatility calibration.

"We are very proud to call FHLB Topeka a client and add another of the FHLBanks to our user base. By quickly analyzing the impact of the fundamental changes in OTC markets, the bank is ahead of the curve, setting a strong example to the investment banking community," said Theresa Adams, President and CEO of Principia."

 
About Principia Partners
Principia Partners LLC (Principia) provides a comprehensive single platform solution for the end-to-end management of structured finance investments. Global financial institutions and independent asset managers have used the award winning Principia Structured Finance Platform since 1995 to unify investment analysis, portfolio management, risk surveillance, accounting and operational control across the breadth of structured credit assets, fixed income investments and complex derivatives.

For over 15 years Principia's mission has been to help investors independently address the deal specific investment and cashflow analysis, valuation, risk management, reporting and due diligence requirements of structured credit investments and portfolios. Its dedicated support and continued development of functionality for structured finance instruments is accompanied by a proven and fully integrated derivative valuation framework. This overall credit investment and market risk solution delivers the robust backbone necessary for deeper investment analysis, proactive risk surveillance and operational control across the credit investment business.

Principia is based in New York, with an office in London and a technology center in Conshohocken, Pennsylvania. Principia SFP was awarded the Credit Technology Innovation award by Credit magazine in 2008, 2009 and 2010.
For press information contact:
Ben Jarrold
Tel: + 44 (0) 20 7618 1370
Email: Jarrold@ppllc.com