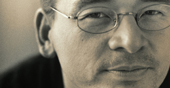 Company Overview
Since 1995, Principia has been dedicated to the innovation, development and support of software that addresses the ever-changing requirements of institutions investing in the structured finance and capital markets.

Principia's founding partners bring over three decades of structured finance and capital markets experience to the company, having held senior management positions within leading financial institutions. It is company policy to recruit proven industry professionals, with the management team all having served in senior executive positions within global financial institutions and technology firms. This allows Principia to add a diverse range of practical and theoretical expertise to our clients and continued development of the product.

Coming to market as a proven portfolio management, risk analytics and valuation platform, Principia has developed the Principia Structured Finance Platform (Principia SFP) into the most comprehensive solution available for the management of structured finance and derivative portfolios. In 2015, Principia introduced its Analytic Service, pasValSM, to serve users who need simple, online access to sophisticated derivative portfolio valuations, risk reporting, and hedge accounting services without requiring full-scale system ownership.

A broad range of financial institutions and independent investment managers use Principia to analyze their investments and hedging derivatives, manage their risks and streamline their operations.
About Principia