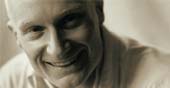 Terms Of Use

YOU SHOULD READ THIS LEGAL STATEMENT REGARDING USE OF THIS WEBSITE.

Principia Partners LLC ("Principia") provides, through use of its website, http://www.ppllc.com/ (the "Site"), information regarding Principia's software platform.

This Site is provided solely for information purposes and, with the exception of these Terms of Use, are not intended to, and shall not, constitute any offer or acceptance with the respect to any transactions or other matters and do not constitute an offer to sell or a solicitation of an offer to purchase any share/interest in any investment vehicles. Nothing on this Site should be interpreted as a recommendation to purchase or sell any product or to enter into any transaction, or as a representation that any particular product or instrument is suitable or appropriate for you. Except for these Terms of Use, this Site shall not create any legal relationship between you and Principia.

This Site is owned and operated by Principia and is being provided to you under the following terms and conditions and any operating rules, policies, and procedures that may be published from time to time on this Site by Principia (collectively, the "Terms of Use"). The Principia SFP Services Agreements or software license agreements between Principia and its various customers govern Authorized Users' (as defined below) access to and use of the certain non-public restricted areas of the Site (the "Restricted Areas"). Unless otherwise indicated, the term "Site" as used throughout these Terms of Use shall not include the certain non-public restricted areas of the Site (the "Restricted Areas"), which may only be accessed and used by Authorized Users (either as defined and specifically named in the applicable Principia SFP Services Agreement or as a permitted user as defined in the Principia software license agreement) and may only be used in accordance with such applicable agreement between Principia and its customers. Visitors to the Site ("Users") may use the public areas of the Site that are available to all Users (including Authorized Users) ("Public Areas") and are subject to these Terms of Use. For the purposes of these Terms of Use, "you" or "your" shall refer to you as a User of this Site.

BY CONTINUING TO ACCESS OR USE THIS WEBSITE, YOU EXPRESSLY ACKNOWLEDGE AND AGREE TO THE TERMS AND CONDITIONS SET FORTH IN THIS LEGAL STATEMENT AND YOU REPRESENT AND WARRANT THAT YOU HAVE THE LEGAL AUTHORITY TO BIND THE USER OF THE SITE TO THESE TERMS OF USE. YOU MAY NOT USE THIS WEBSITE IF, AT ANY TIME, YOU DO NOT WISH TO ACCEPT THE TERMS AND CONDITIONS AS SET FORTH IN THESE TERMS OF USE. IF YOU ARE NOT WILLING TO BE BOUND BY THESE TERMS OF USE, DO NOT USE THIS SITE.

Subject to these Terms of Use, Principia hereby grants you a nonexclusive, nontransferable right to (i) access the Site; (ii) access the information, materials, research, studies, reports text, graphics, images, sound files, animation files, video files and any other material made available through the Site, including, without limitation, any and all fabric patterns and project patterns that are protected or protectable (the "Content") and (iii) download, print and use one copy of the Content for your personal or internal use only. Unauthorized access to the Site, or to the telecommunications or computer facilities used to deliver the Site, is a breach of the Terms of Use and is a violation of law.

You will protect the Content from unauthorized copying or use. Modifications of, additions to, or deletions from the Content are strictly prohibited. Except as specifically permitted in these Terms of Use, you shall not, directly or indirectly, (i) transfer, sell, sublicense, rent or lease the Content; (ii) circumvent any encrypted data or gain access to more materials or data than was licensed or use the Site in any manner which violates this Agreement or any applicable laws; (iii) reverse engineer, decompile, disassemble, translate or convert any computer programs used to access the Site (except as local law may permit without violation of local copyright law); or (iv) copy (except as provided herein), reproduce, disclose, distribute, display, perform, publish, adapt, create derivative works of, translate, or otherwise modify the Content or permit any third party to engage in any of the acts proscribed in clauses (i) through (iv). You agree not to remove or alter any printed or on-screen copyright, trademark, trade secret or other legal notices contained on or in the Content. Reproduction of the Content in any form or by any means, including but not limited to information storage and retrieval systems, recordings and re-transmittals, use in any timesharing, service bureau, bulletin board or similar arrangement or public display without Principia's written permission is forbidden. Notwithstanding the foregoing, you may download Content displayed on this Site for non-commercial, internal business purposes only, provided you also retain all copyright and other proprietary notices contained on the materials. Upon request, you will provide Principia with evidence of compliance with this section. Any special rules for the use of certain software and other Content accessible on the Site may be included elsewhere within the Site and are incorporated into these Terms of Use by reference.

The Content of the Site is protected by copyright and other United States and foreign intellectual property and related laws. The Content includes both material owned or controlled by Principia and material owned or controlled by third parties and licensed to Principia. All present and future rights in and to trade secrets, trademarks, service marks, copyrights and other proprietary rights under the laws of any domestic or foreign government authority (the "Intellectual Property Rights") related to the Content that is owned or controlled by Principia shall at all times be and remain the sole and exclusive property of Principia as between you and Principia. Title to all Content that is owned or controlled by third parties and licensed to Principia, remains with the third party. Any use of the Content not expressly permitted by these Terms of Use is a breach of these Terms of Use and may violate intellectual property laws. All rights not expressly granted herein are reserved by Principia.

All trademarks on this Site, including, without limitation, those trademarks that are owned or controlled by Principia, are and shall remain the property of their respective owners. Nothing contained on the Site should be construed as granting, by implication, estoppel, or otherwise, any license or right to use any trademark displayed on this Site without the prior written permission of Principia or such third party that may own the trademarks displayed on this Site. You may not use the trademarks displayed on the Site.

All information gathered from Users, including Authorized Users, will be treated in accordance with Principia's Privacy Policy at http://www.ppllc.com/privacy.htm. In addition to the restrictions on disclosure of User information as set forth in Principia's Privacy Policy, Principia will not disclose any personally identifiable information about a User unless authorized by that User or unless Principia is required to do so by law or in the good faith belief that such action is necessary to: (a) conform with applicable laws or comply with legal process; (b) protect and defend the rights or property of Principia; or (c) enforce these Terms of Use.

Principia does not permit copyright infringing activities and other infringement of Intellectual Property Rights on its Site, and Principia will remove all Content if properly notified that such Content infringes on another's Intellectual Property Rights. If you are a copyright owner or an agent thereof and believe that any Content in any Public Area of the Site infringes upon or otherwise conflicts with your copyrights, you may submit a notification pursuant to the Digital Millennium Copyright Act ("DMCA") by providing our copyright agent with the following information in writing (see 17 U.S.C. § 512(c)(3) for further detail):
A physical or electronic signature of a person authorized to act on behalf of the owner of an exclusive right that is allegedly infringed;
Identification of the copyrighted work claimed to have been infringed, or, if multiple copyrighted works at a single online site are covered by a single notification, a representative list of such works at that site;
Identification of the material that is claimed to be infringing or to be the subject of infringing activity and that is to be removed or access to which is to be disabled and information reasonably sufficient to permit the service provider to locate the material;
Information reasonably sufficient to permit the service provider to contact you, such as an address, telephone number, and an electronic mail address;
A statement that you have a good faith belief that use of the material in the manner complained of is not authorized by the copyright owner, its agent, or the law; and
A statement that the information in the notification is accurate and, under penalty of perjury, that you are authorized to act on behalf of the owner of an exclusive right that is allegedly infringed.
Please contact Principia's designated Copyright Agent at
dmca@ppllc.com
to send notifications of claimed infringement. For clarity, only DMCA notices should go to the Copyright Agent; any other feedback, comments, requests for technical support, and other communications should be directed to Principia's customer service through the Contact Us area of the Site. You hereby acknowledge and agree that if you fail to comply with all of the requirements listed above, your DMCA notice may not be valid.
The Site may provide links to other websites or resources. Principia is not responsible for the availability of such external sites or resources, and does not endorse and is not responsible or liable for any content, advertising, products, or other materials on or available from such sites or resources. Principia shall not be responsible or liable, directly or indirectly, for any damage or loss caused or alleged to be caused by or in connection with use of or reliance on any such content, products or services available on such external sites or resources. Principia provides these links and references to you only as a convenience, and inclusion of any link or reference does not imply endorsement of the website or other resource.
THE USE OF THE SITE IS AT THE USER'S SOLE RISK. THE SITE IS PROVIDED ON AN "AS IS" "AS AVAILABLE" BASIS. PRINCIPIA DISCLAIMS ALL WARRANTIES OF ANY KIND, WHETHER EXPRESS OR IMPLIED, INCLUDING, BUT NOT LIMITED TO IMPLIED WARRANTIES OF MERCHANTABLITY, FITNESS FOR A PARTICULAR PURPOSE, TITLE AND NON-INFRINGEMENT, QUIET ENJOYMENT, ACCURACY, INTEGRATION, COMPLETENESS OR TIMELINESS AS WELL AS ALL WARRANTIES ARISING BY USAGE OF TRADE, COURSE OF DEALING OR COURSE OF PERFORMANCE. PRINCIPIA MAKES NO WARRANTY THAT THE SITE WILL MEET THE USER'S REQUIREMENTS OR THAT THE SITE WILL BE UNINTERRUPTED, TIMELY, SECURE, OR ERROR FREE OR THAT DEFECTS IN THE SITE WILL BE CORRECTED, NOR DOES PRINCIPIA MAKE ANY WARRANTY AS TO THE RESULTS THAT MAY BE OBTAINED FROM THE USE OF THE SITE OR AS TO THE ACCURACY OR RELIABILITY OF ANY CONTENT OR ANY INFORMATION OBTAINED THROUGH THE SITE, INCLUDING, BUT NOT LIMITED TO, INACCURACIES OR ERRORS IN OR OMISSIONS FROM QUOTES AND FINANCIAL DATA.
ANY MATERIAL OR DATA DOWNLOADED OR OTHERWISE OBTAINED THROUGH THE USE OF THE SITE IS DONE AT THE USER'S OWN DISCRETION AND RISK, AND THE USER WILL BE SOLELY RESPONSIBLE FOR ANY DAMAGE TO THE USER'S COMPUTER SYSTEM OR LOSS OF DATA THAT RESULTS FROM THE DOWNLOAD OR USE OF SUCH MATERIAL OR DATA. NO ADVICE OR INFORMATION, WHETHER ORAL OR WRITTEN, OBTAINED BY THE USER FROM PRINCIPIA OR THROUGH THE SITE SHALL CREATE ANY WARRANTY NOT EXPRESSLY MADE HEREIN.
SOME JURISDICTIONS DO NOT ALLOW THE EXCLUSION OF CERTAIN WARRANTIES. ACCORDINGLY, SOME OF THE ABOVE EXCLUSIONS MAY NOT APPLY TO THE REGISTRANT.
TO THE FULL EXTENT PERMITTED BY LAW, NONE OF PRINCIPIA OR ANY OF ITS DIRECTORS, OFFICERS, EMPLOYEES, AGENTS OR OTHER AFFILIATES OR ANY PARTY INVOLVED IN CREATING, PRODUCING, OR DELIVERING THIS SITE SHALL NOT BE LIABLE TO THE USER OR TO ANY THIRD PARTY FOR ANY INDIRECT, INCIDENTAL, PUNITIVE, SPECIAL OR CONSEQUENTIAL DAMAGES (INCLUDING, WITHOUT LIMITATION, LOSS OF PROFITS, LOSS OF USE, TRANSACTION LOSSES, OPPORTUNITY COSTS, INTERRUPTION OF BUSINESS OR COSTS OF PROCURING SUBSTITUTE GOODS) RESULTING FROM, ARISING OUT OF OR IN ANY WAY RELATING TO THE USE OR THE INABILITY TO USE THE SITE, UNAUTHORIZED ACCESS TO, DELETION OR ALTERATION OF THE USER'S DATA, OR FAILURE OF THE SITE TO STORE THE USER'S DATA, INCLUDING BUT NOT LIMITED TO, DAMAGES FOR LOSS OF PROFITS, USE, DATA OR OTHER INTANGIBLE PROPERTY, EVEN IF PRINCIPIA HAS BEEN ADVISED OF THE POSSIBILITY OF SUCH DAMAGES.
IN EACH CASE, THE FOREGOING LIMITATIONS AND EXCLUSIONS ARE INTENDED TO APPLY REGARDLESS OF THE FORM OF THE CLAIM OR ACTION, WHETHER BASED ON CONTRACT (INCLUDING FUNDAMENTAL BREACH), TORT (INCLUDING NEGLIGENCE), STRICT LIABILITY, STATUTORY OR OTHERWISE, AND REGARDLESS OF WHETHER OR NOT SUCH DAMAGES WERE FORESEEN, UNFORESEEN OR FORESEEABLE. EACH PARTY ACKNOWLEDGES AND AGREES THAT THE LIMITATIONS OF LIABILITY SET FORTH ABOVE ARE A CONDITION OF THE OTHER PARTY ENTERING INTO THESE TERMS OF USE AND ARE REFLECTED IN THE FEES OR OTHER COMPENSATION BEING CHARGED TO THE USER FOR ACCESS TO AND USE OF THE SITE.
SOME JURISDICTIONS DO NOT ALLOW THE LIMITATION OR EXCLUSION OF LIABILITY FOR INCIDENTAL OR CONSEQUENTIAL DAMAGES. ACCORDINGLY, SOME OF THE ABOVE LIMITATIONS MAY NOT APPLY TO THE USER.
You should not construe any of the material contained in this Site as business, financial, investment, hedging, trading, legal, regulatory, tax or accounting advice and you should not make this Site the primary basis for any trading decisions. Under no circumstances should Principia be considered your advisor or fiduciary and, if you require advice with respect to the products identified in this website or any contemplated transactions, you should consult your own business, financial, accounting or legal advisors.
This Site and the Content, information and material which it contains are subject to change at any time by Principia without notice and Principia reserves the right to suspend, terminate or restrict your access to or use of this website. Principia further reserves the right, at any time and without notice, to add to, change, update or modify these Terms of Use by posting a revised Terms of Use to the Site, and it is your responsibility to be aware of any changes. Any such change, update or modification will be effective within five (5) days of posting, so be sure to check back periodically. Your continued use of the Site after the posting and effectiveness of the modified Terms of Use constitutes your agreement to abide and be bound by such terms, as modification. Should we change our Terms of Use in any material respect, as determined solely by Principia, Principia will notify you by placing a notification on the homepage of the Site. If you object to any modification, your sole recourse is to cease use of the Site.
Any controversy or claim arising out of or relating to these Terms of Use, or the breach thereof, shall be settled by arbitration in New York City in accordance with the laws of the State of New York. Such arbitration shall be conducted in accordance with the Rules of the American Arbitration Association and judgment upon the award rendered by the Arbitrator(s) may be entered in any Court having jurisdiction thereof. These Terms of Use shall confer no rights upon any other party other than the parties hereto. The invalidity or unenforceability of any one or more sections of these Terms of Use shall not affect the validity or enforceability of its remaining provisions.
You acknowledge that you have read and understand these Terms of Use, and that these Terms of Use have the same force and effect as a signed agreement.