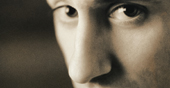 Our Clients
Principia's clients include some of the worlds largest investors and issuers in structured credit, asset-backed (ABS), mortgage backed securities (MBS) and fixed income assets and derivatives, as well as specialized investment management operations.
"The software's track record of supporting the due diligence, risk and operational requirements of credit investment businesses was a major factor in our selection of Principia. It will streamline portfolio management activities across our investment mandates and ensure we have a platform to perform the proactive risk management and reporting that our investors will demand." COO, UK Credit Investment Fund Manager


"Principia is integral to the ongoing investment analysis and automated processes that drive our entire trade lifecycle management. Its provision of data and powerful analytics ensure accurate valuations and the effective risk management of our investments, debt issuance and hedging positions." CFO, US Bank


"We selected Principia because it provides strong operational capabilities in a proven framework that has been the backbone of various existing structured finance operations. Principia will facilitate our ability to satisfy the technological infrastructure required to expedite the successful launch of our platform and support on-going risk management requirements." Senior Partner and CEO, Credit Investment Manager
Banks (More...)
Principia SFP is a dedicated, out of the box, portfolio management, risk management, workflow and operational solution for the effective management of structured finance investments. Credit investment operations managing structured finance and fixed income investments have chosen the solution to consolidate the management of their entire structured finance business, onto a single robust operational platform.
Investment Managers (More...)
Sophisticated investment management firms that manage portfolios of fixed income and structured credit use Principia SFP. It provides the consolidated operational backbone for structured finance investments, to diligently manage and monitor these assets and prove to investors that the necessary infrastructure, risk oversight and controls are in place.
Insurance Companies (More...)
Large insurance firms carry out their on-going asset-liability management activities on the Principia platform. It delivers the end-to-end infrastructure to analyze investment opportunities, manage hedging, perform risk compliance activities and automate accounting and financial reporting.
Third Party Administrators and Advisors (More...)
Principia SFP delivers the sophistication, valuation capabilities, risk reporting and audit control required for the on-going administration of clients' structured finance or complex derivative portfolios as they demand greater transparency and a proven operational infrastructure from their third-party service providers.
ABCP Conduits and Off Balance Sheet Operations (More...)
Multi-seller ABCP conduits, securities arbitrage conduits and other special purpose vehicles use Principia SFP for the lifecycle management of their assets, associated funding instruments and hedging derivatives. This includes deal definition and set-up, managing daily conduit operational tasks, periodic reporting to all industry participants, and accounting.

Recent Client Announcements
Blue Elephant Partners, LLC Licenses Principia for Credit Investment...
More...
FHLB Pittsburgh Selects Principia to Enhance Derivative Valuations More...
FHLB Topeka Further Strengthens Derivatives Analytics with Principia More...

Read all client announcements

Find out more about Principia SFP
Our Clients