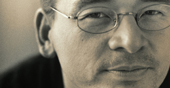 Executive Team


Theresa L. Adams – Partner, CEO & President
Theresa is one of the founding partners of Principia and is CEO and president of Principia. Prior to this, Theresa was at Republic Bank and Mercadian Capital, where she was responsible for originating and marketing derivatives transactions. Theresa also held a number of senior management positions in capital market groups within Drexel Burnham, Becker Paribas and Salomon Brothers Inc. She has an M.B.A. from New York University.
Douglas Long (Ph.D.) EVP – Business Development & Product
Douglas is responsible for business development and product. A frequent speaker on industry panels, author and contributor to the trade press, Douglas provides the leadership, quantitative skills and domain expertise to bridge the critical link between the market and the company's product development team. In his previous role at Principia, as Director of Product Management, he helped develop specifications to build and integrate ABS/MBS instruments and structured credit derivatives capabilities into the solution. Prior to joining Principia, Douglas was Vice President at Deutsche Bank, leading research and quantitative analysis for interest and credit risk management. He also served as a quantitative analyst and financial engineer with Infinity (SunGard) and Renaissance Software in London, where he developed analytics used in handling fixed income, derivatives and structured finance securities.

Daniel Smith, EVP & Chief Financial Officer
Dan is responsible for Principia's finances, client services and administrative functions. Prior to Principia, Dan was SVP of Finance and Administration at Viewpoint, a publicly-traded digital graphics software firm. He also has six years of public auditing and consulting experience at Arthur Andersen and has served as Treasurer, CFO and COO at a variety of companies in the business-to-business and consumer sectors. Dan has an M.B.A. from New York University and is a qualified C.P.A.
Andrew Vickers - EVP & Chief Technology Officer
Andrew is the Chief Technology Officer at Principia and responsible for the development and execution of the Company's technology vision and roadmap. Andrew comes from a 7-year career at FNX Limited where he was Executive Managing Director and CTO. There, he was responsible for several major technology initiatives, including the implementation of the impressive scalability and reliability features of the FNX Sierra system. Prior to FNX, Andrew was with ABN-AMRO Bank where he was project manager responsible for a multi-site global FX Options trading system and network. Previous to this role, Andrew had several years experience as an FX options trader as Deputy Head of FX Options trading at ABN-AMRO and at Continental Illinois National Bank. Andrew has a B.S. degree in Electrical Engineering from Imperial College, University of London.
About Principia