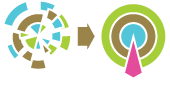 Principia SFP: Software-as-a-Service

Principia's Software-as-a-Service (SaaS) offering provides access to the full breadth of Principia SFP right out of the box, delivering a standardized portfolio, risk and operational processing environment for structured finance and derivatives. The software is fully hosted and maintained on Principia owned hardware, each client accessing the application with a web browser. Swift implementation ensures rapid time to market and with Principia hosting the service, the need for ongoing, costly and resource intensive infrastructure maintenance is eliminated.
Financial institutions and buyside participants face the ongoing challenges of reducing capital expenditure and managing the perceived risks associated with major software implementations. At the same time regulation, internal guidelines and clients demand ever greater transparency, control and disclosure of structured fixed income assets and derivatives. The need to rapidly deploy proven software to achieve the end to end management and in depth analysis of these assets whilst avoiding upfront costs may be crucial. With Principia SFP SaaS you can address these concerns, sharpen focus on your core investment business and be prepared to take full advantage of new market opportunities.
The benefits of a Principia's SaaS deployment include:
Go live from day one for rapid time to market and realize rapid time to value
Eliminate hardware maintenance overheads and resources to increase focus on your core business
Reduce the Total Cost of Ownership of software, hardware and associated services
Connect via the internet with no onsite installation
Benefit from Principia Software Services including free functional upgrades, data backups and dedicated online client support
Short term initial subscription and optional monthly renewals.


The solution serves the end-to-end management of both
structured finance/fixed income
and
derivative portfolios
.
For further information about SaaS deployment, our pricing structure and the benefits of SaaS, please contact the Product team on info@ppllc.com
Structured Finance Platform