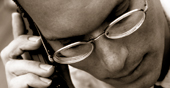 Complete Deal Capture for SOFR Derivatives
Now Available with pasVal
New York, NY – September 11, 2018 - Principia Partners LLC, a leading solution provider for derivative and structured finance operations, today announced the launch of its feature set to fully capture and value SOFR derivatives via subscription to their monthly online valuation service, pasVal.
As the pace quickens around US market adoption of the potential LIBOR and/or OIS replacement, SOFR, more and more participants have begun trading SOFR-based derivatives. pasVal's support for SOFR derivatives, including those with optionality, gives users the ability to properly construct a range of SOFR derivatives, as well as price them with confidence. With pasVal, anyone can begin trading SOFR derivatives immediately, without waiting for existing system modifications or upgrades.
Dr. Douglas Long, the EVP of Product Strategy for Principia said, "our mission is to bring the power of Principia's proven derivatives valuations to the market in the easiest-yet manner. pasVal's simple, month-by-month subscription allows anyone who needs reliable and independent valuations to get them without also having to install or implement cumbersome tools or software. Our SOFR capabilities mean there is nothing standing in the way for someone who wants to be a player as this new rate gathers steam."
Please visit www.pasVal.com for more details.
About Principia Partners
Principia Partners LLC (Principia) provides solutions for derivative and structured finance operations. Global financial institutions and independent asset managers have used the award-winning Principia Structured Finance Platform since 1995 to unify investment analysis, portfolio management, risk surveillance, accounting and operational control across the breadth of structured credit assets, fixed income investments and complex derivatives. In 2015, Principia launched its Analytic Service, pasVal, to make its award-winning pricing and analytics available to an even broader range of businesses.

Principia is based in New York, with an office in London and a technology center in King of Prussia, Pennsylvania.