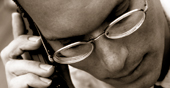 Press Information and Contacts
Our news section links to the most recent Press Releases and media coverage of Principia.
Brief bios of our spokespeople are available. Color logos are available for editorial use only in daily newspapers, general circulation news magazines and trade publications. Any use of the Principia Partners logo must be approved by Principia Partners prior to publication. All images remain the property of Principia Partners LLC. Under no circumstances can these images be used for any personal or commercial purpose. Please call +44 (0) 203 855 4767 for more information.
Media enquiries
Please contact the media relations team on: marketing@ppllc.com
For product information and sales, please contact us.