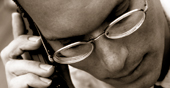 Principia Offers SOFR Impact
Assessments with pasVal
New York, NY - November 8, 2018 - Principia Partners LLC, a leading solution provider for derivative and structured finance operations, today announced its new service: impact assessments for the US market transition away from LIBOR to replacement SOFR.
ISDA's latest Transition Report has urged "immediate action" in preparing for the disruption of the new Secured Overnight Financing Rate (SOFR) which is poised to replace LIBOR as the risk-free rate. ISDAs CEO Scott O'Malia stated that, "it's vital that firms commit resources and begin their transition planning initiatives."
In response, Principia is offering comprehensive impact assessments of market participants' existing and new contracts. These evaluations measure preparedness for the transition from LIBOR to SOFR and the switching of OIS discounting from the Fed Funds to the SOFR curve—all utilizing pasVal's web-based valuation engine. Principia will provide tools, guidance and reports which clearly identify opportunities and additional risk exposures, as well as recommend next steps. Principia's analysis evaluates: alternative SOFR curve construction using combinations of SOFR futures, SOFR vs LIBOR basis spreads, SOFR OIS, and custom spreads off Fed Funds rates.
Douglas Long, the EVP of Product Strategy for Principia stated, "the SOFR market is in the early adoption phase of this important evolution. Futures volumes are picking up and debt issuances and OTC products are beginning to be executed. We are thrilled to offer businesses an easy way to start understanding the full impacts of these significant market changes. pasVal allows those with such portfolios to quickly and easily structure SOFR derivatives, as well as upload a portfolio of existing deals and compare and contrast values against a new SOFR curve built with or without SOFR as the OIS."
About Principia Partners
Principia Partners LLC (Principia) provides solutions for derivative and structured finance operations. Global financial institutions and independent asset managers have used the award-winning Principia Structured Finance Platform since 1995 to unify investment analysis, portfolio management, risk surveillance, accounting and operational control across the breadth of structured credit assets, fixed income investments and complex derivatives. In 2015, Principia launched its Analytic Service, pasVal, to make its award-winning pricing and analytics available to an even broader range of businesses.

Principia is based in New York, with an office in London and a technology center in King of Prussia, Pennsylvania.