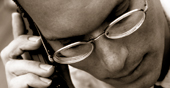 ISDA's Updates for Interest Rate Derivative
Trading Activity Q4 2018
In light of the efforts to replace LIBOR across all five jurisdictions, we'd like to pass along some key highlights from ISDA's quarterly review of trading activity for interest rate derivatives (IRD):
Both traded notional and trade count rose by 21.9% and 13.5% respectively in 2018.
Single currency fixed-for-floating interest rate swaps (IRS) increased 25%
Overnight index swaps (OIS) traded notional grew by 12.7%
88.1% of total traded notional were cleared transactions, very similar to 2017.
Swap execution facility (SEF)-traded swaps were 55.8% of total traded notional, again very similar to 2017.
About Principia Partners
Principia Partners LLC (Principia) provides solutions for derivative and structured finance operations. Global financial institutions and independent asset managers have used the award-winning Principia Structured Finance Platform since 1995 to unify investment analysis, portfolio management, risk surveillance, accounting and operational control across the breadth of structured credit assets, fixed income investments and complex derivatives. In 2015, Principia launched its Analytic Service, pasVal, to make its award-winning pricing and analytics available to an even broader range of businesses.

Principia is based in New York, with an office in London and a technology center in King of Prussia, Pennsylvania.