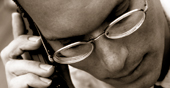 Coming Soon: SOFR Discounting
on Interest Rate Swaps
At the close of business on Friday, October 16, 2020, both the CME and LCH are planning to perform a coordinated single-day transition from discounting all cleared USD interest rate swap products with the EFFR to SOFR. This "big-bang" switch is intended to reduce risks and add momentum to the overall market transition away from LIBOR to SOFR.
The valuation differences that will occur from the change in discounting curves are being addressed by both groups via cash adjustments and compensating swaps.
Read the CME Summary Plan here.
Read the LCH Summary Plan here.
Principa is more than ready for this change and can help you prepare by valuing your portfolio or sub-portfolio using both discounting methods and reporting on the differences.
About Principia Partners
Principia Partners LLC (Principia) provides solutions for derivative and structured finance operations. Global financial institutions and independent asset managers have used the award-winning Principia Structured Finance Platform since 1995 to unify investment analysis, portfolio management, risk surveillance, accounting and operational control across the breadth of structured credit assets, fixed income investments and complex derivatives. In 2015, Principia launched its Analytic Service, pasVal, to make its award-winning pricing and analytics available to an even broader range of businesses.

Principia is based in New York, with an office in London and a technology center in King of Prussia, Pennsylvania.