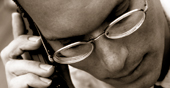 The Federal Reserve's Statement
on LIBOR Cessation
November 30, 2020 - The push to transition away from LIBOR gained some needed muscle today with the statement issued today by the Federal Reserve Board (FRB), The Federal Deposit Insurance Corporation (FDIC), and the Office of the Comptroller of the Currency (OCC). The statement follows the announcement by Intercontinental Exchange (ICE), the administrator of LIBOR, that it will cease the publication of the 1W, 2M USD LIBOR settings after December 31, 2021 but continue publication of the remaining LIBOR settings until June 30, 2023.
The statement says that "extending the publication of certain USD LIBOR tenors until June 30, 2023 would allow most legacy USD LIBOR contracts to mature before LIBOR experiences disruptions. Failure to prepare for disruptions to USD LIBOR, including operating with insufficiently robust fallback language, could undermine financial stability and banks' safety and soundness." It goes on to "encourage banks to cease entering into new contracts that use USD LIBOR as a reference rate as soon as practicable and by any event by December 31, 2021."
While many welcomed the seeming extension of USD LIBOR publication, the reality is that this was intended to facilitate legacy contracts and its clear that the Fed is warning that continued use of LIBOR will be interpreted as an unsound practice and that "they will examine bank practices accordingly."
About Principia Partners
Principia Partners LLC provides solutions for derivative and fixed income operations. Global financial institutions and independent asset managers have used the award-winning Principia Analytic System since 1995 to unify valuations, portfolio management, risk surveillance, hedge accounting and operational control across the breadth of fixed income and derivative products. In 2015, Principia launched its Analytic Service, pasVal, to make its award-winning pricing and analytics available to an even broader range of businesses.