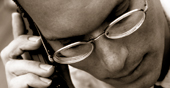 SOFR First Initiative
The Commodity Futures Trading Commission has officially recommended July 26, 2021 for transitioning the interdealer trading conventions from LIBOR to SOFR, an approach more commonly called "SOFR First" and based on the same, highly successful approach applied in the UK last October.
This initiative is intended as a best-practice recommendation for linear swaps includes a recommending that interdealer broker LIBOR swap screens are turned off from October 22, 2021. The ARRC also announced their support for the initiative and noted that they expected this practice to fulfil their criteria for recommending the CME SOFR term rates within "days, not weeks" after it begins.
Subsequent phases will also be rolled out to accommodate non-linear swaps, exchange-traded and FX products.
About Principia Partners
Principia Partners LLC provides solutions for derivative and fixed income operations. Global financial institutions and independent asset managers have used the award-winning Principia Analytic System since 1995 to unify valuations, portfolio management, risk surveillance, hedge accounting and operational control across the breadth of fixed income and derivative products. In 2015, Principia launched its Analytic Service, pasVal, to make its award-winning pricing and analytics available to an even broader range of businesses.