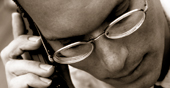 CFTC Selects November 8 for SOFR First
for Non-Linear Derivatives
The next and penultimate phase in the SOFR First initiative as recommended by the Market Risk Advisory Committee (MRAC) to the Commodities and Futures Trading Commission (CFTC), has been selected to begin on November 8th, 2021. This phase will cover non-linear derivatives such as swaptions, caps and floors.
You can read the announcement here. From November 8th, "interdealer brokers are encouraged to change USD non-linear derivatives to SOFR, and dealers are encouraged to specify physical settlement for SOFR-based swaptions until a benchmark for SOFR swap rates is published in a tradeable form and ISDA publishes updated settlement provisions for the USD SOFR ICE Swap Rate."
The next and final phase of this initiative is expected to cover exchanged-traded and all other LIBOR-based products not covered in the other three phases. The initiative resolves that interdealer brokers replace trading of specific LIBOR-based product types with SOFR-based products.
About Principia Partners
Principia Partners LLC provides solutions for derivative and fixed income operations. Global financial institutions and independent asset managers have used the award-winning Principia Analytic System since 1995 to unify valuations, portfolio management, risk surveillance, hedge accounting and operational control across the breadth of fixed income and derivative products. In 2015, Principia launched its Analytic Service, pasVal, to make its award-winning pricing and analytics available to an even broader range of businesses.