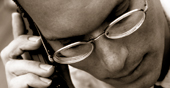 Principia Makes Complex Valuations More
Accessible With pasVal
The new Principia Analytic Service gives users a simple way to access sophisticated valuations and analytics.
New York, NY – October 8, 2015 - Principia Partners, a leading solution provider for derivative and structured finance operations, today announced the launch of its online portfolio valuation, risk, and accounting management service, pasVal.
The pasVal service is a web-based interface that leverages Principia's 20+ years of derivatives expertise. Its market-proven valuations engine provides complete portfolio reporting to a wide range of derivative specialists who require sophisticated pricing and analytics without the burden of full-scale system ownership.
"We recognized there were many businesses that wanted access to our award-winning pricing capabilities but who also wanted to minimize their systems' infrastructure, not add to it. With pasVal, we've eliminated that concern" said Theresa Adams, President and CEO of Principia. "The monthly subscription service helps portfolio and risk managers quickly value and analyze that most complex, headache-producing subset of their derivative portfolio which usually requires intense manual effort. Consultants, advisors, regulators, and auditors will also discover that pasVal targets their requirements perfectly. With pasVal, they can tap into the sophisticated valuation capabilities they need without also having to take on additional infrastructure costs. We think pasVal is just the kind of service they've been waiting for."
Find more details regarding the service at: www.pasVal.com
About Principia Partners
Principia Partners LLC (Principia) provides solutions for derivative and structured finance operations. Global financial institutions and independent asset managers have used the award-winning Principia Structured Finance Platform since 1995 to unify investment analysis, portfolio management, risk surveillance, accounting and operational control across the breadth of structured credit assets, fixed income investments and complex derivatives. In 2015, Principia launched its Analytic Service, pasVal, to make its award-winning pricing and analytics available to an even broader range of businesses.

Principia is based in New York, with an office in London and a technology center in Conshohocken, Pennsylvania.
For press information contact:
Janet Jones
Tel: + 1 212 480 2275
Email: jones@ppllc.com